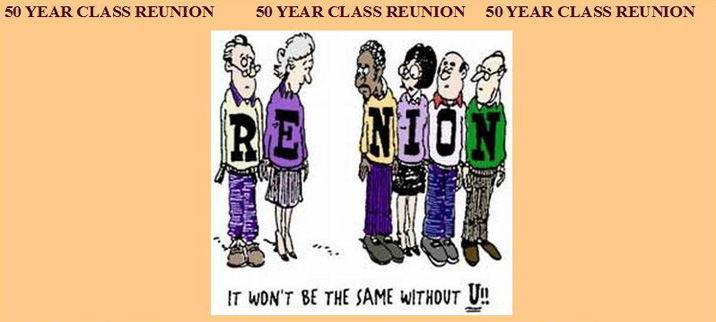 Believe it or not.....it's almost time for our 50 YEAR REUNION! Here are the dates:
Friday, August 30, 2019 ----- casual, informal gathering Saturday, August 31, 2019 ----- dinner, music, class picture at Immaculate Heart of Mary Parish Center, Austintown Sunday, September 1, 2019 ----- Brunch
SAVE THE DATES! This is Labor Day Weekend so mark your calendar now.
Please use our on-line form by clicking HERE to notify Marilyn D'Eramo with any questions or updated contact information for you or fellow classmates. More details to follow in 2018. Hope all of you can join the celebration.